Embelex
An Ecosystem for Customization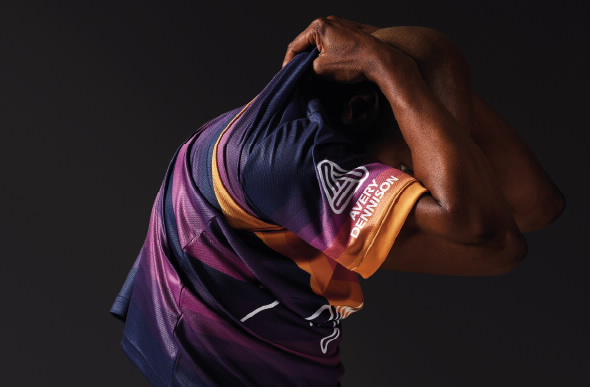 Today Avery Dennison is proud to announce a new robust apparel branding ecosystem called Embelex. What we've formerly referred to as External Embellishments will now be called Embelex which will also include our creative services and some added capabilities in the apparel trims and customization category. We want to make customization, personalization and digitalization a reality for any and all apparel brands. Embelex will be your one stop shop for all things in this category.
In team sports nearly everything we produce at Avery Dennison will fall under Embelex. Heat transfers are used for the Premier League's name, numbers, and sleeve badges. In addition to the names and numbers for Major League Soccer we also produce a woven MLS crest that is part of the Embelex family.
Our Embelex product suite is premium quality and one that we're honored to stand behind, and to wear on our backs. Can you think of any specific Embelex'd garments that you love? How does the heat transfer or the woven patch or badge bring your article of clothing to life? Let us know in social by tagging #embelex when you share your Embelex story. To learn more about Embelex please visit embelex.averydennison.com.
Embelex