Premier League Hall of Fame
Design & Production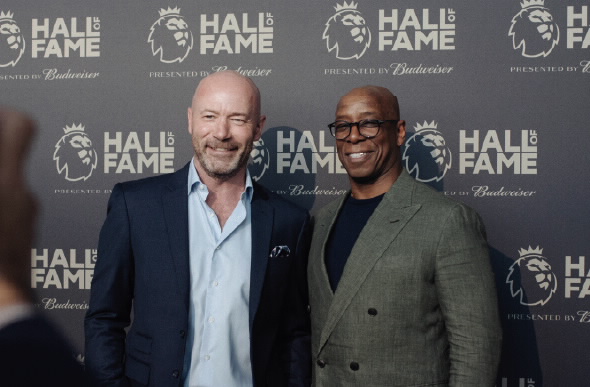 As the official names, numbers and sleeve badge supplier of the Premier League, Avery Dennison was tasked with designing and producing the Hall of Fame shirts given to each of the inductees for the second year running.
March 2022 marked the launch of the second annual Premier League Hall of Fame induction campaign and saw Wayne Rooney and Patrick Viera automatically join the eight legendary players inducted in 2021; Alan Shearer, Theirry Henry , Eric Cantona, Roy Keane, David Beckham , Dennis Bergkamp, Frank Lampard and Steven Gerrard.
Once again 24 former Premier League players were shortlisted for fans all around the world to vote for their favourite six Premier League players of all time to join Rooney and Viera as the 2022 Hall of Fame inductees. The six players joining the Hall of Fame will be presented with their own exclusive personalised shirt to commemorate their induction.
These prestigious shirts feature a black and gold colorway specific to the Hall Of Fame, with the highest quality Avery Dennison embellishments. The design is a modern take on a classic hooped jersey with subtle graphite colours and a sleek and sophisticated finish. It features four new key embellishments - the first of which sees the classic Premier League Lion take on a new look with gold elements raised from a black background, while the Premier League crown appears shiny with the Lion having a matte finish.
With the announcement of the next six inductees for 2022 soon - we look forward to supplying the shirts for all the Premier League legends who are inducted this year.
These shirts are limited edition and will not be retailed.
Hall of Fame UK Shirt Giveaway Terms & Conditions
Premier League Hall of Fame